24/7 English customer support

100% Money back guarantee
Regular price
£18.00
Sale price
£14.00
Unit price
per
Sale
Sold out
CARROT-SHAPED REPLACEMENT 🥕
A carrot-shaped fighting toy made of organic cotton is an excellent toy for dogs that combines several advantages.😍
First, it can be good for the dog's dental hygiene because the fibers of the rope can help clean the dog's teeth and gums when it chews on the toy.
Second, the toy is made from organic cotton, making it a sustainable and environmentally friendly choice for dog owners who want to reduce their impact on the environment.
Thirdly, the toy is made of a durable rope that is perfect for play fighting between the dog and its owner or other dogs.🐶
Fourth, the toy is shaped like a carrot, which can activate the dog by attracting its interest and stimulating its natural instinct to chase and chew things.🥕
Good for dental hygiene
Organic cotton
Durable rope for camping
Carrot shaped to activate the dog
Many dogs love carrots!
With the rope carrot, you can teach the dog to play with the useful thing.
Designed in gentle cotton material!
Let the dog be activated with the carrot-shaped toy outdoors and indoors.🧡
Excellent size to take on trips and walks!
Place the carrot or carrots in your pocket or bag so that the doggie can take his favorite toy with him wherever you are.
Questions about the product, please contact or Chat with us
Share
View full details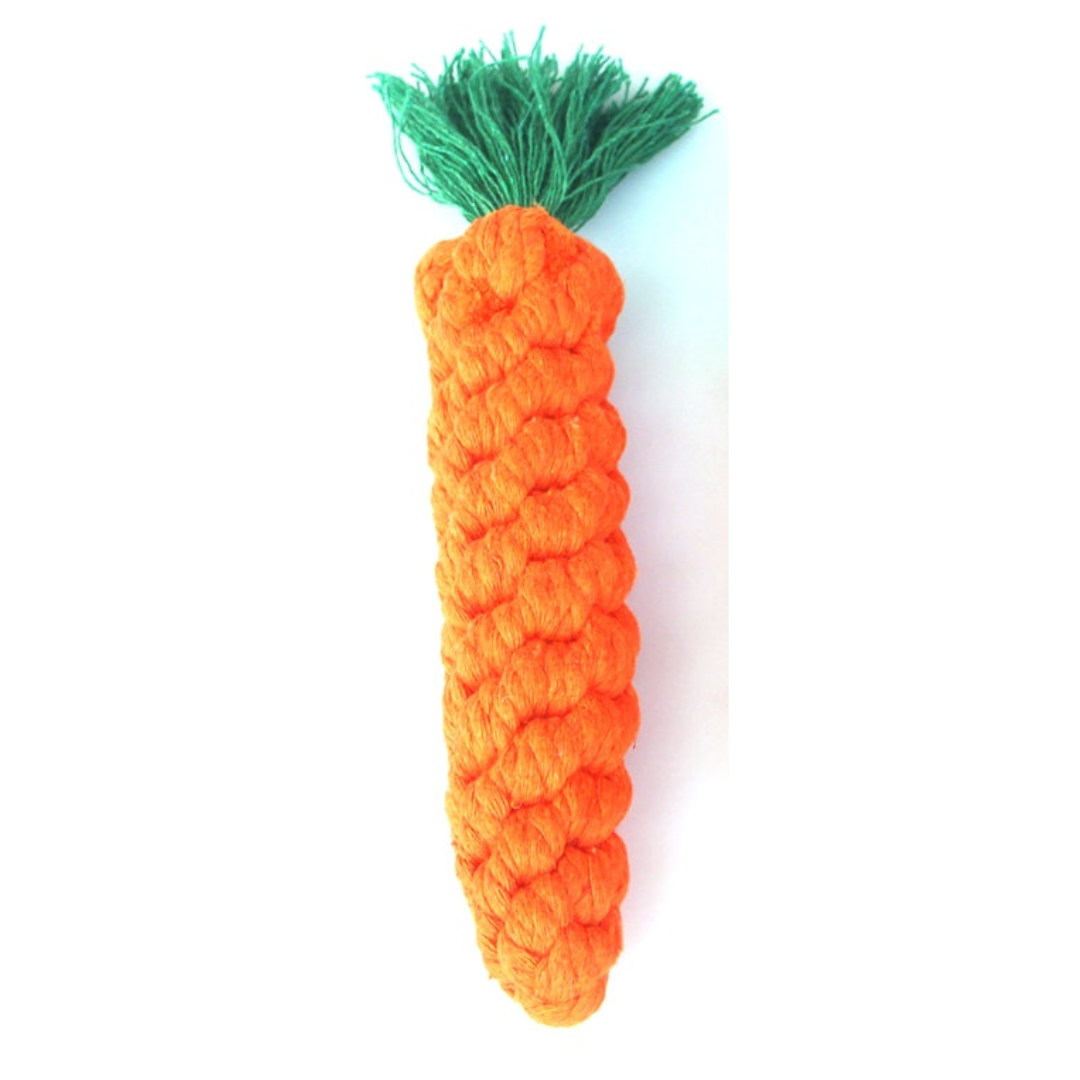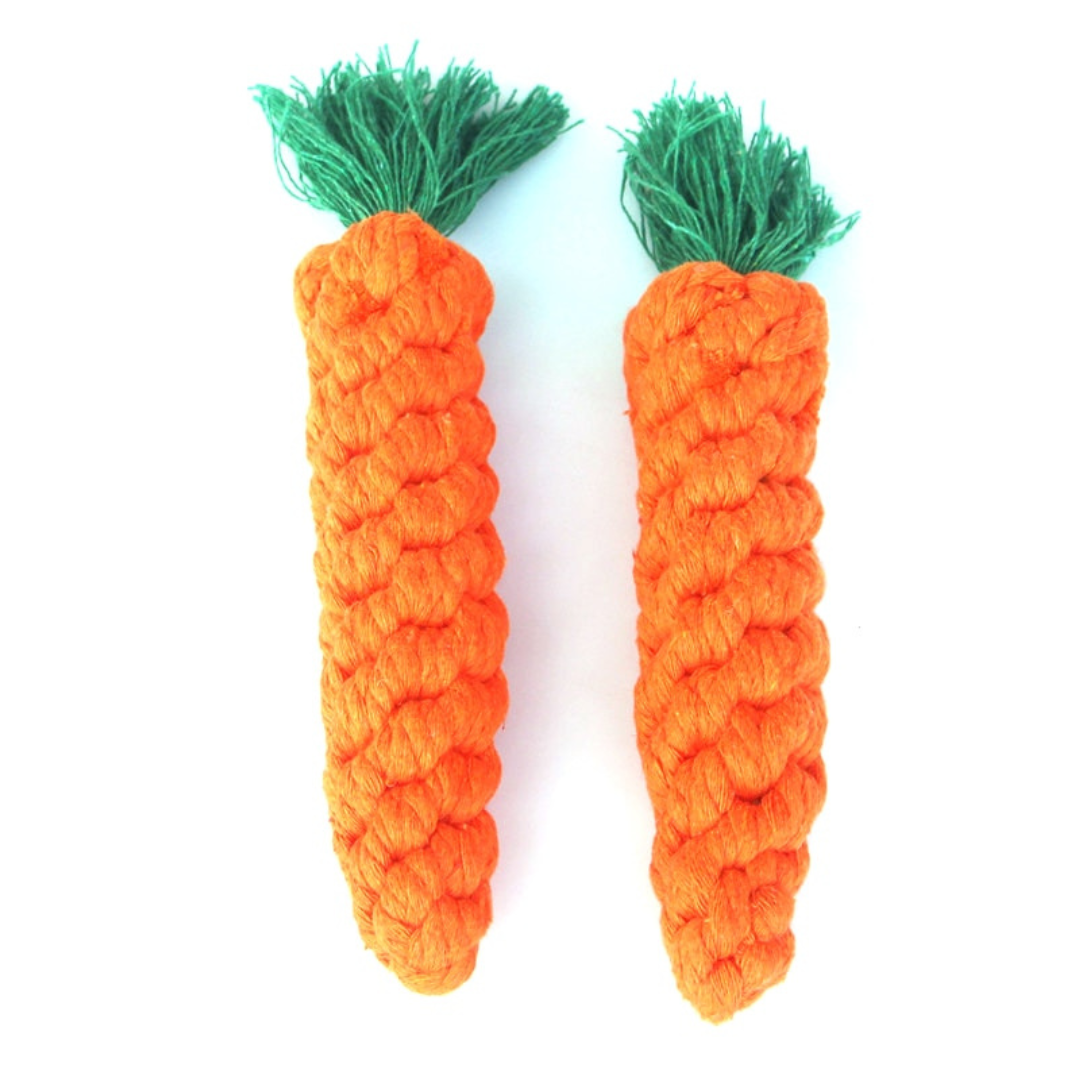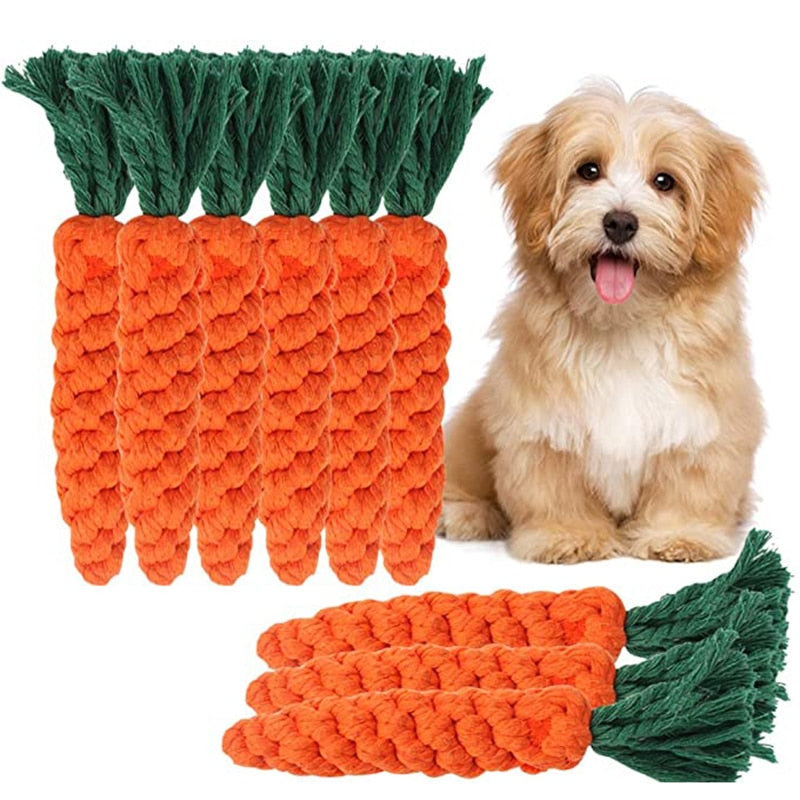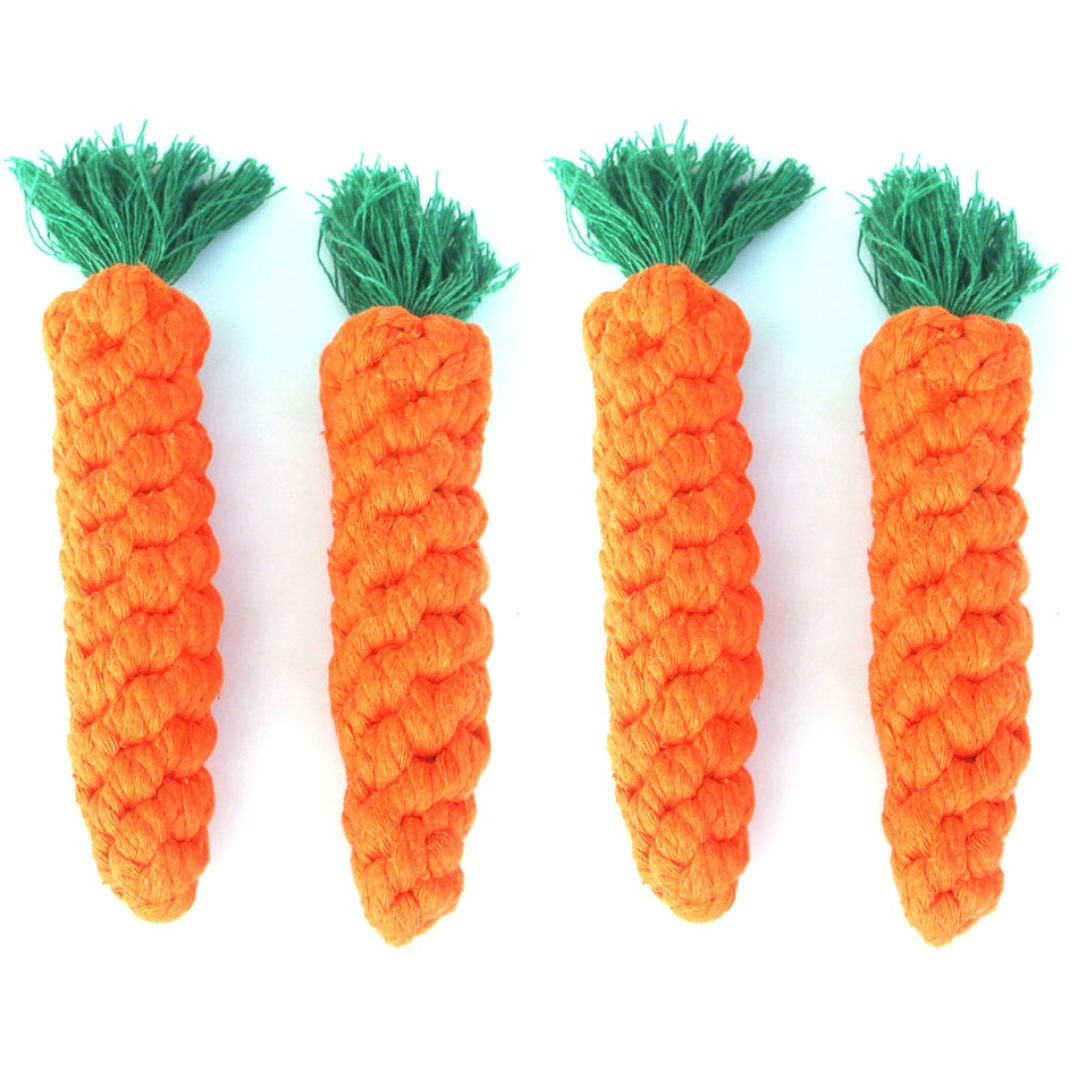 common questions
You have a 30-day right of withdrawal that applies from the moment you have received an item that you have ordered. Contact us in the event of a return. Or send back to the address shown under refund policy
Contact us if you experience any defects.
The product(s) are delivered in carefully packaged packages to your door with trackable delivery.
Once the order has been processed which normally takes approx. 1-2 business days later, it takes approximately 7 to 9 business days for your order to arrive at your door.